Co-Owner & Lead Coach
Certified Nutrition Coach & 2x Best selling Author
I've always been an active guy, I've been in the fitness industry for the last 12 years having helped over 10,000 in this time. I have written and published 4 books, 2 of which became best sellers.
I've studied personal training, nutrition advanced level 4, human biology and psychology too. In the past I competed in several sports at inter-county level for both boxing and athletics.
I've had my struggles in the past which have given me lessons which help me to relate to many of my clients on a deeper level and allow me to coach them with greater understanding. I love working closely with clients who want to make a holistic change to their life.
To me training and nutrition are just a part of the bigger picture.
I do tend to love what many would call the 'wrong types' of foods, however believe that you can still eat them and stay in shape and I'm living proof for that.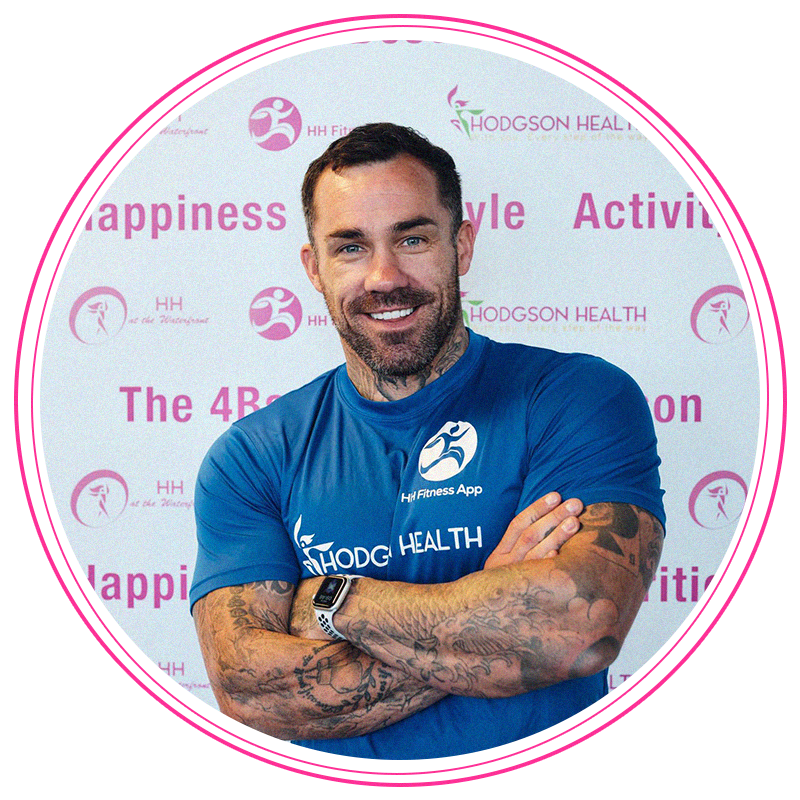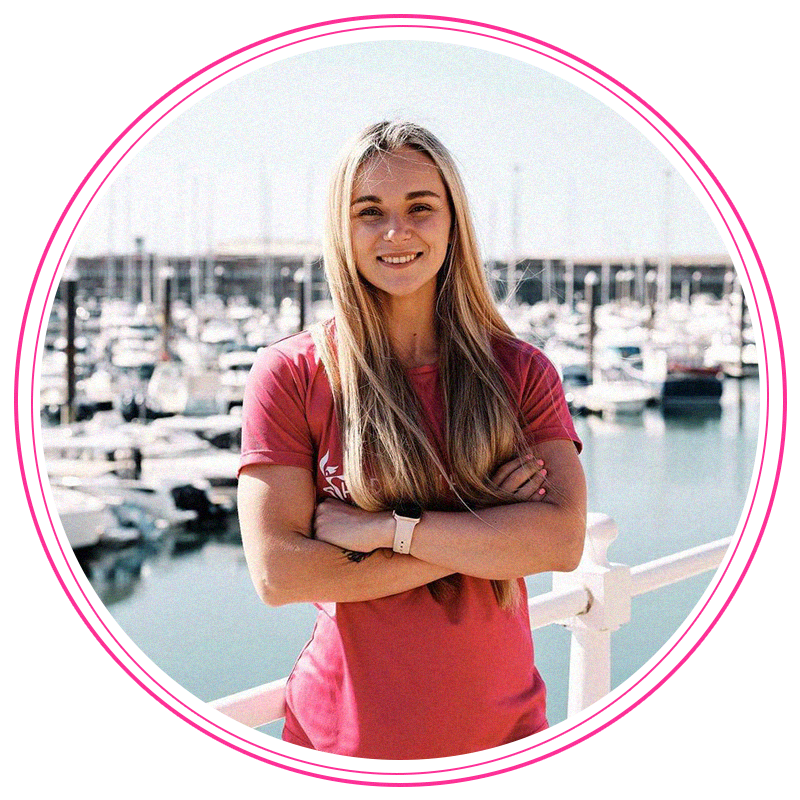 Co-Owner & Lead Coach
Pre & Post Natal Specialist & 2x Best selling Author
Being a busy mum of 2 I know what it's like trying to juggle all the different aspects of life. Work, kids, family and trying to keep myself in physical and emotional shape, it takes a lot of balancing. That's why it's my passion.
I've been in the fitness industry since 2015 after having been in finance for 8 years. I've studied pre and post natal after giving birth by C-Section and found the knowledge and support in the area was limited. 
In the past I was a competitive swimmer (Island Games gold and bronze medal winner), and O studied sport science with psychology at Leeds university where I attained my BSc. Throughout my life I've faced battled with confidence which is why it's my passion to help other people grow in confidence. 
I'm a huge believer that you can be a busy mum, hold down a career and still be in a you're happy and healthy with too.
Customer and Client relations manager 
Stress management and results specialist 
I joined Team HH part time in 2021 when I working in the travel industry. As soon as I started working on the reception in the club I simply knew this was where I wanted to be full time. So studied my level 2 and level 3 personal training qualifications. 
I then moved over to work full time and was promoted to customer and client relations manager where I now get to coach people toward their health and happiness goals as part of a lifestyle. 
I love seeing people grow in confidence in training but also seeing them make changes to their lifestyle as a whole. 
I've worked in high pressure job roles all of my adult life, so you could say 'I get it' when it comes dealing with stressful situations. 
Having joined the fitness industry relatively late (compared to many) I'm a huge believer it's never too late to start working on your lifestyle.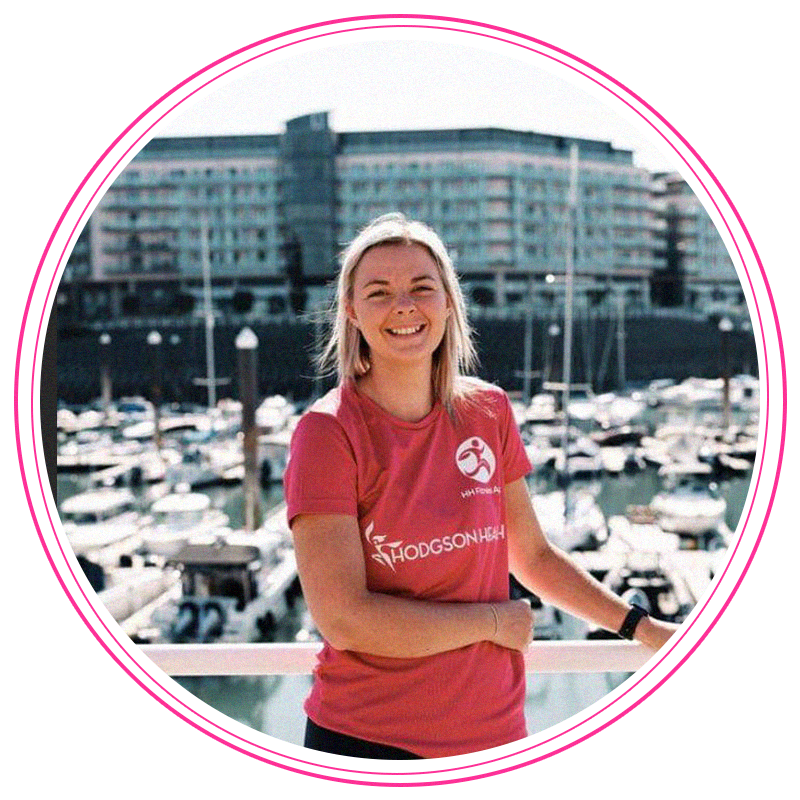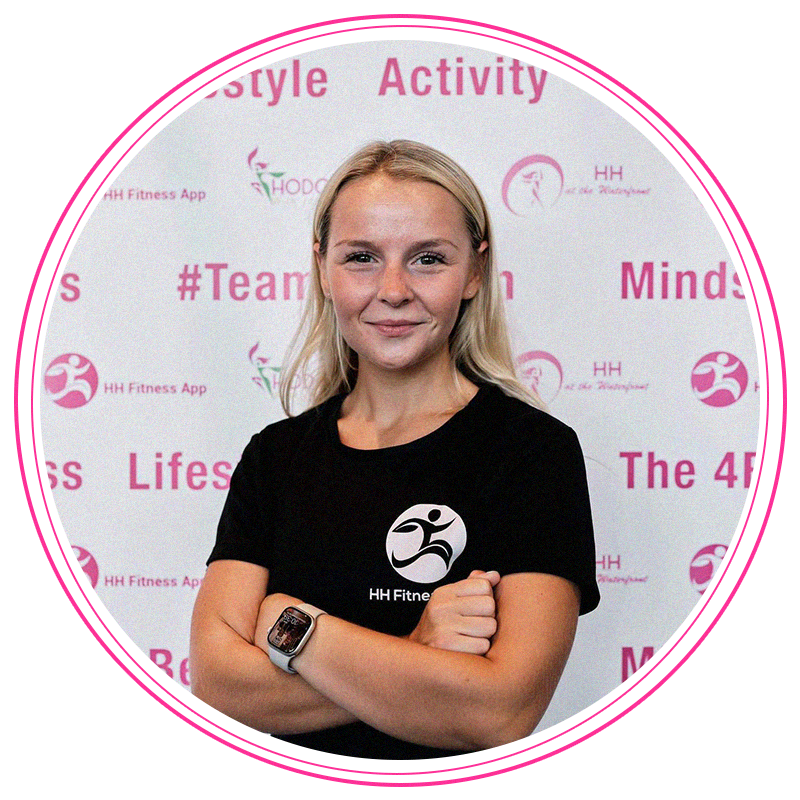 HIIT workout and injury rehabilitation specialist 
Live HIIT workouts every week (Team HH online clients)
I've been in the fitness industry all of my adult life having qualified as a personal trainer when I was just 16. Over my 10 years in the industry I've worked with thousands of clients from young women/girls wanting to gain confidence to the older generation looking to improve their movement.
I've worked in several places in the industry from cross fit gyms, outdoors to the health club and my passion is to make exercise accessible to all. I've been in Team HH they opened the health club in 2021.
I am qualified on exercise referral and love seeing people improve their movement through exercise.  Being called the pocket rocket you could say I being loads of energy and I want to help people enjoy their training whilst getting results at the same time. 
I'm a huge believer that exercise should be fun. I love helping people achieve their goals keeping clients accountable helping with food and lifestyle changes.
Training confidence expert
Support specialist
I started working for TeamHH in 2021 part time after having worked in care for 12 years. I loved my time in care and helping people but knew I was destined for more.
Having been into sports my whole life I knew I wanted to be in an environment that supported this. So not long after starting with TeamHH I studied my level 2 and 3 qualifications to become a personal trainer. I've worked closely with TeamHH to master my craft to help people build structure to their training to get life changing results.
By learning all that the course entails it's helped me to find my passion for helping others gain confidence in and around the gym.
I believe everyone can get confident in the gym with the right guidance.